NEWS
30/04/99
Wow.....I haven't updated for so long. Well to all those people that have kept checking regular, I am starting to work on a very big update soon!!! My site may take a new look.....please e-mail me any suggestions of things you would like to see on this site. I am also thinking of getting some people to do articles and other cool stuff for the site, e-mail me if you think you could be up to it!!!
See Ya Soon!!!
AnthonyPitt@Rocketmail.com


25/09/98
The first single from the Greatest Hits album has been released to radio it is Bitterpill and it kicks serious ass!!!!
Slave is now called Enslaved and I have heard the album version of this song and I personally think it is Motley's greatest song ever!!!
Check out the Greatest Hits section of this site to see the cover of the album and the whole track listing.


17/08/98
Got Sixx to come to this site. Check out what he put in the message board. The new album is not called Bitterpills anymore and is now just called "Motley Crue's Greatest Hits", there will no longer be a picture of a pills on the front cover but instead it will be a Caricature of the band. Sixx sent me the Americoma Records Logo, I will post it on the site if I can get his permission too. The Greatest Hits section of this site has been updated with an updated list of the songs to be included on it.

30/07/98
Just added a new message board to this site and the proper (just about) songs words to the two new crue songs are under the Bitterpills section. Also I have done an interview with John Corabi which will be up soon. Check out my guestbook, Heidi Mark (Vince's fiance) signed it!!!!!
Not a lot of Crue news apart from Nikki has signed his first band called Moonshine to his Americoma Records label. More info soon!!!!!!

16/07/98

I have just added two new section's too Crucial Crue. One is on Nikki's solo project "1958" and the other is a page devoted to John Corabi's band UNION.



13/07/98
This Just came in from Donna:

From <VIPERGIRL6@aol.com> Mon Jul 13 15:52:18 1998
From: <VIPERGIRL6@aol.com>
Date: Sun, 12 Jul 1998 23:51:34 EDT
To: A.Pitt@postoffice.newstead.tased.edu.au
Subject: Re:

In a message dated 7/12/98 10:47:41 PM, you wrote:
<<WHAT ARE THE NEW CRUE SONGS SLAVE AND BITTERPILL LIKE???>>THEY ARE THE BEST
SONGS THEY'VE DONE IN MY OPINION...VERY FAST AND THEY ROCK OUT
HAVE YOU EVER BEEN TO AUSTRALIA???>>>>NOPE---IS THAT AN INVITE?
>>



09/07/98

This E-mail just came in from Sixx:
>From <Nsixx1998@aol.com> Thu Jul 09 12:48:35 1998
From: <Nsixx1998@aol.com>
Date: Wed, 8 Jul 1998 10:15:36 EDT
To: A.Pitt@postoffice.newstead.tased.edu.au
Subject: Re:

In a message dated 7/8/98 1:04:58 AM, you wrote:
<<How is Donna and is she still online? WONDERFUL...YES....
When will you guys put a sample of one of the new songs on the net? DONT KNOW
IF WE WILL
What are some of the live songs to be on Bitterpills? NONE
Could you please do me a huge favour and sign my guestbook on my
homepage?,SURE
that would be so kool!!!
Do you have any cool stuff like new pictures, sounds, new lyrics I could use
for my page?AHHHHHHH NOTHING NEW FLOATING AROUND


Did you all read that???? There are going to be no live songs on Pills!!!!

02/07/98


I just got a very interesting E-Mail from Nikki:

From <Nsixx1998@aol.com> Tue Jun 30 04:22:14 1998
From: <Nsixx1998@aol.com>
Date: Mon, 29 Jun 1998 12:22:22 EDT
To: A.Pitt@postoffice.newstead.tased.edu.au
Subject: Re:

In a message dated 6/28/98 10:47:17 PM, you wrote:
<<
What remixes will be on BitterPills???? GLITTER>>>>WOW...AN INSANE REMIX FROM
THIS GERMAN REMIXER
Will Kickstart My Heart or Primal Scream appear on it??? YES
What will be the first single Slave or Bitterpills???? NOT SURE YET...I THINK
MAYBE PILLS....BUT I LOVE SLAVE ALOT TOO
>>



29/06/98
So much Crue news lately where can I start!!!!! Okay ill start by telling everyone that the new Crue album is titled Bitter Pills, it is a greatest hits album with two new songs "Slave" and "Bitterpills" on it. I asked Vince's fiance Heidi what she thought of the two new songs and this is what she had to say:
HI.
YEA, I'VE HEARD THEM, AND I TOTALLY DIG THEM. THE PRODUCER FROM FEELGOOD IS BACK, SO IT'S THE OLD MOTLEY SOUND.
LUV- HEIDI
Heidi also told me some more valuable information that I did not know, Vince no longer has his racing team anymore, but he is still involved. I am hoping to have an interview with Heidi soon!!! She is one of the nicest people that I have ever talked to over E-Mail.
Other news is if you have not noticed allready, that this site is now called Crucial Crue. The Vince Neil Racing part of this site no longer exists and has been replaced with online coverage of the new album Bitterpills.
The Crue plan to tour Japan this October and will tour the states in November, but what about Australia guys????? I asked Nikki if they could please come to Australia and he said: WILL DO..THANK YOU
After they have finished touring they will record a new album with Bob Rock!!! These are some of the song titles that might possibly be on it, BloodSuckers, Automatic, Goonsquad, Erotic and Americoma.
Nikki has also recorded to new tracks for 1958 which he plans to release in America soon, I asked him if he is going to release it in Australia and he told me YES.
I will have more news shortly so stayed tuned for more!!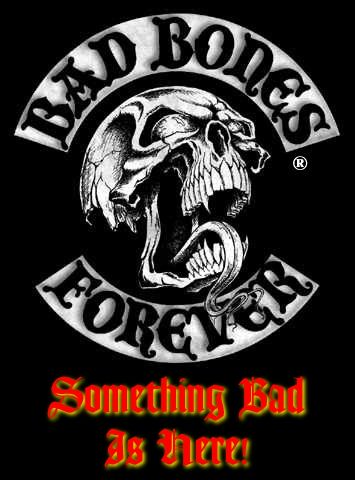 NIKKI'S CLOTHING LINE VINCE'S CLOTHING LINE